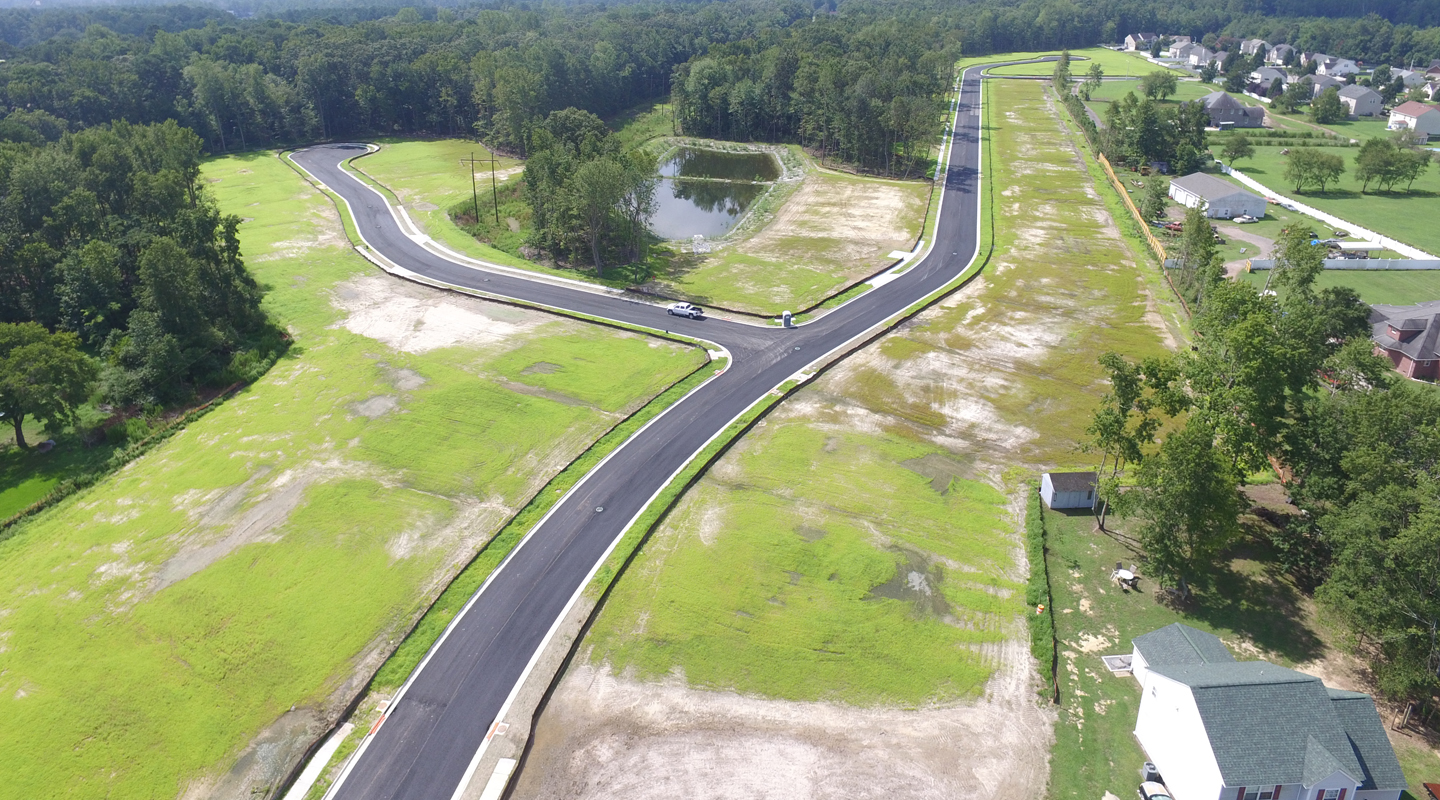 In addition to building custom homes in Hampton Roads, Covington Contracting is also well versed and experienced in residential land development. We are experienced in all phases of the development process from site design and planning, through the installation and execution of all infrastructure. Over the last 35 years, the company has developed several subdivisions in the cities of Chesapeake, Virginia Beach and Norfolk. Our staff is experienced in navigating the myriad of regulatory agencies involved in land development to complete projects in a timely manner.
Land development all starts with an idea and a vision, but it takes permits, planning, engineering and collaboration with agencies to turn it into reality. Charting the way through a rigorous set of approvals and creating a functional community with great aesthetics is all part of the land development process. Covington Contracting is active in the entire land development process to make sure everything goes as smoothly as possible.
Some of the communities we've recently built and/or developed include:
Heron's Point in Virginia Beach (Click to learn more.)
St. Croix in Virginia Beach
Killam Avenue Townhomes in Norfolk
Grantham Square Townhomes in Norfolk
Westport Commons in Norfolk
Birdneck Crossing in Virginia Beach
Clearfield Oaks in Chesapeake
The Landing at Grassfield in Chesapeake
Land Development
Our motto: If a job is worth doing, it's worth doing right.
Click to browse our gallery of Land Development communities to see the quality of our work.
To discuss more about your land devlopment project, call (757) 490-9675.